Real Patients, Real Transformations
People often mention how health programs have changed the way they live today. As one of the leaders in Hormone Replacement Therapy, we know firsthand how life-changing our program is for our patients. We want to share patient stories that show the difference Hormone Replacement Therapy has made in their lives.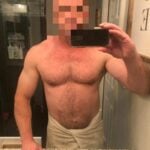 S.S.
Started Program: 4-01-2018 – It was getting harder and harder to stay in shape. My energy levels were low and had no drive. Called Royal Medical and the staff was amazing they answered my questions addressed my concerns. After about 2-3 weeks I noticed I was recovering a lot faster after a work out my energy improved and my all around attitude was better. This has been a great experience!